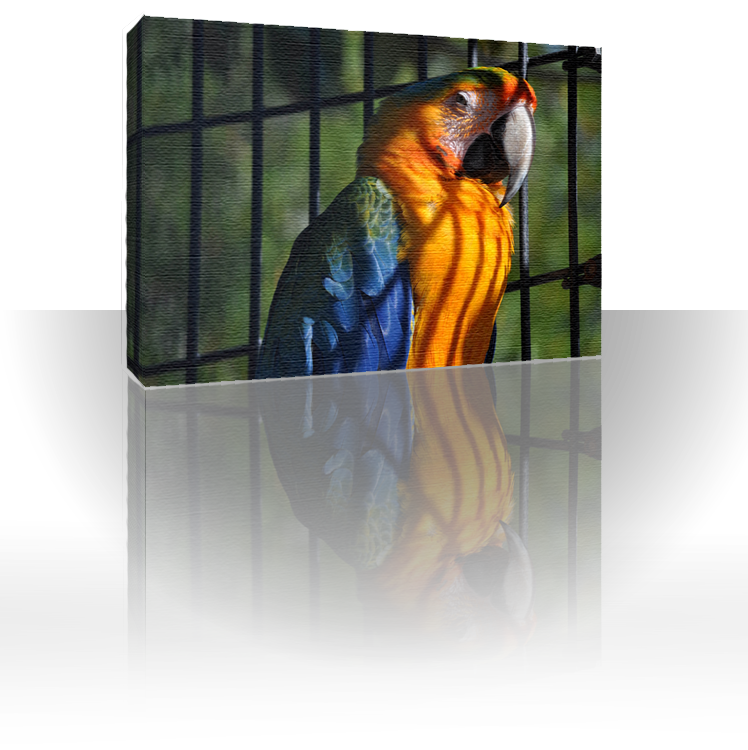 Canvas photographs are pieces of fine art that have been printed upon a length of tough, durable canvas, and are then stretched tightly over the front of a wooden frame. These photographs offer a long-lasting, vibrant and artistic way to showcase a photograph on a wall, and the look and feel of a canvas photograph is reminiscent of works hung in an art gallery or museum. Canvas photographs do not have a visible frame, and so also offer a clean, 'pure' look that feels at once modern and classy.
Photographs ordered in any size of stretched canvas will be printed professionally, and carefully composed to ensure the most beautiful result possible. The 8×10 print, being a smaller print, will have a .5″ thick gallery wrap. All sizes larger than 8×10 will come with a 1.5″ gallery wrap, making them stand .5″ and 1.5″ from the wall, respectively.
You can see a sample of a 16×20, 1.5 inch Canvas photograph below.