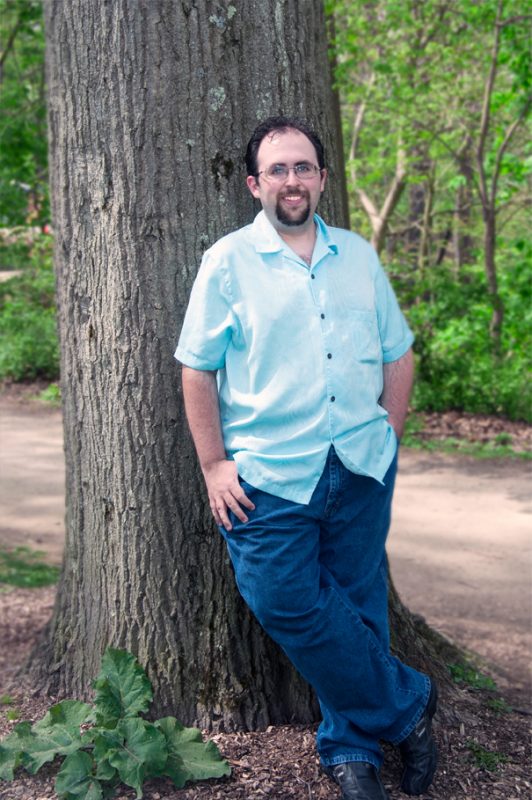 I am Brandon Garner, the man behind this website, this business, and the camera. All of the photographs you see on this website were taken, hand-picked, sometimes processed, and curated by me.
I was born and raised in the suburbs of Pittsburgh, Pennsylvania, and from a very early age I held a fascination with photography. The first photograph I had ever taken was of a quarter I found on the floor in my room when I was preschool-aged, and several years later I was given my very first camera, a small plastic thing bought from a surf shop down in Florida. It might not have been much, but those two events sparked what would become a lifelong fascination with the photographic medium.
I pride myself on the fact that I actually have not had too much in the way of formal photography instruction, as far as art schools and the like go. Much of what I know and apply in the field, I have taught myself via online tutorials and experimentation with my camera and software suite. The classes I took while in high school were great, but sadly have become largely outdated, since most of those classes were based upon film photography and darkroom technique. (Granted, the lessons on composition were invaluable!) The Intro to Photo 101 class I took while enrolled in college (taught by Lori Hepner) at Penn State's Greater Allegheny campus in fall of 2007 was fully digital, and introduced me to a variety of concepts I have since learned to build upon, such as portfolio-building and tasteful digital editing. Photography is one of my great loves, and it excites me that there is so much I have as yet been unable to try capturing on my camera. There's just so much I haven't been able to try yet! My next goal, for instance, is to put myself to the test with astrophotography; the practice of photographing the cosmos. I am also deeply interested in expanding my collection of macro photographs, but sadly these two realms of photography are quite expensive to get into. One day, perhaps!
For now, I travel as much as I possibly can. I get out there, and experience and explore the world in whatever ways I am able. Because of this, I am able to bring to you images from all over the country, from the sandy beaches of South Carolina to the rugged mountains of Oregon. In this way, my photographs serve as a kind of travelogue. They are not just pictures to be looked at and enjoyed, but they are also my memories, frozen for the world to enjoy long after I am gone. I do hope you enjoy seeing some of the things I've seen!
I look forward to all of the things that I may come across and see in the future, and am even starting to build a checklist of the places and things I'd love to experience and photograph, from the arid deserts of Arizona to the bayous of Louisiana. I want to shoot pictures from out of helicopters and from the bottoms of skyscrapers, all in the name of that awesome high I get when I know I've nailed it and captured something beautiful. That's what it's all about in the end; capturing beauty, and coming back home with proof that the world is the stunning place I had always believed it was.
In the meantime however, I want to experiment and grow as a photographer, and for that I need more subjects, more equipment, more knowledge and technique. I am growing all the time, learning more and sharpening my tool set every day. That's why, in order to expand myself, I've decided to expand into the diverse and challenging realm of wedding photography. You can see the fruits of this endeavor here on the website, in addition to my regular old artistic photographs! Not only that, but you can hire me if you so choose!
In the end, I do what I do for the love of doing it, and in hopes that others will enjoy it too.
Thanks for dropping by! I hope you enjoy what you see, and that maybe you'd like a piece of what I have to offer here for your very own, to brighten the room wherever you choose to place it.
Cheers!