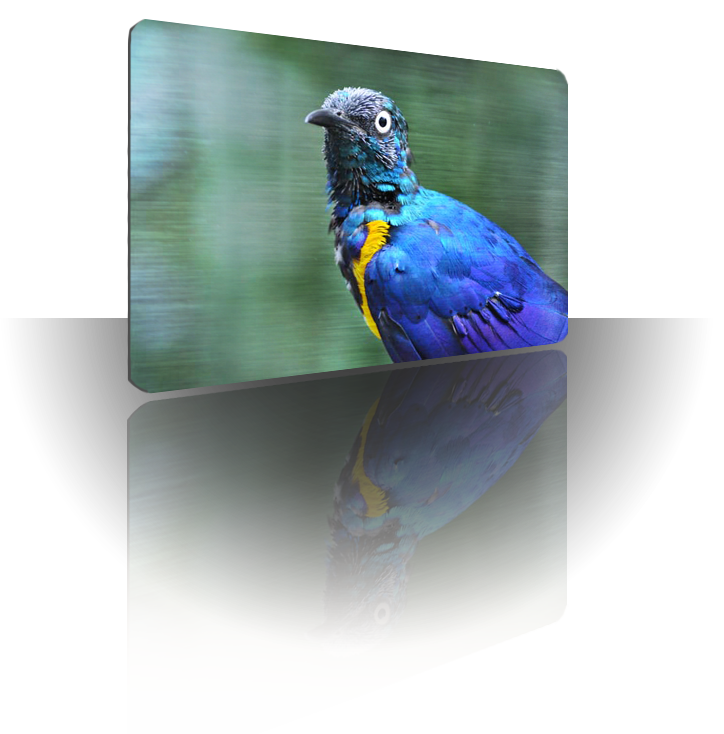 Aluminum Metal photograph prints are truly the most modern, vibrant and beautiful prints I have to offer at Nulion Photography. These beauties are printed onto a thin sheet of high-grade aluminum, and then coated with a glossy clear coat that protects the image from fading, no matter the amount of sunlight the surface receives. The end result of these photos is a stunning, high-end, modern-feeling display that would look wonderful placed into any room.
These kinds of photos are special items printed by professionals only; I will work to make certain that these items turn out composed and printed out as beautifully as can be, no matter the size. For the 8×10 size, an easel will be included to allow these photographs to stand on a table. For all larger prints, a floating mount is attached to the back side of the photographs that will allow you to hang them on a wall, where they will appear to float 3/4's of an inch above the wall's surface.
You can see a sample of what actual Aluminum Metal photographs look like below.