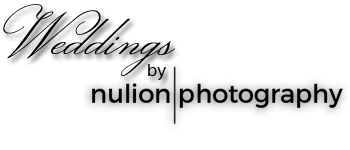 F.A.Q
So! You have need of a photographer and you'd like us to cover your wedding? You must have plenty of questions, right? You've come to the right place! Hopefully this FAQ can help you with any questions you might have. If there's anything not covered within this FAQ that you're curious about, you are more than welcome to send an email via the Contact page.
Can I see an overview of the whole process, from beginning to end?
Of course! Just head over to the Step-By-Step Guide, to learn what happens from the time you hire us until the time we deliver your photographs.
What do I need to do to hire you folks?
Simple! Just head on over to the Contact page, and send an email asking to have the date of your wedding reserved. Be sure you include details such as date, time, place, and any special needs you might have for your special day. If you would like us to contact you via phone, that's perfectly okay; just let us know your phone number and when you're available, and we will contact you. We're extremely flexible, and will do just about whatever it takes to make this a great experience for you.
Okay, I've hired you. What happens next?
Once we get an email requesting our presence at your wedding, I (Brandon) will get in touch with you however you like (email, phone) and will come up with a meeting place for consultation. This consultation meeting can be anywhere you are comfortable with, and is where Shannon and I will go over package plans, the event details, any special requests, and it's also where we'll show you some of our previous work in person. These meetings are usually fun and breezy, and it's where we both get to know you; it's how we tailor the experience individually to you, and make sure that your wedding photos turn out as a reflection of your wishes, and of yourself.
Is there a deposit fee for reserving a date?
Yes. During the consultation meeting, we will discuss the time and date of your special day. In order to lock down this day and guarantee that we will be there for photos, there is a $300 deposit necessary that will be due within one week of the consultation. If you are writing a check or money order to pay for the deposit, please make it out to "Brandon Garner". If not, we also accept cash, credit card, debit card, or PayPal.
Do I have to sign a contract?
Along with the deposit fee, there is a photography contract. It covers most of the basics, including what happens if there is a cancellation of the event, if there is a natural disaster, etc. Very painless really; I don't like keeping people held up reading mass amounts of text for long! This contract will need to be looked over and signed during the consultation meeting.
What area do you service?
We generally service the Allegheny County area of southwestern Pennsylvania, but depending on the circumstances, we may be able to go elsewhere. It never hurts to ask, so Contact Us and see what we can do!
The day of the wedding has arrived! What can I expect?
During the consultation, we work out with you the exact time that we should be arriving. Generally, Shannon and I try to be as early as we can, so we can capture the "before the ceremony" parts of the wedding, including things like the bride and groom getting ready and dressed, or the venue getting prepared to hold your ceremony. Of course, if you would not like us to be present for these things, that's perfectly okay! We're at your beck and call, and will go wherever you would like us to be. As the ceremony begins, we will do our very best to keep out of the way, and capture the special little moments that unfold naturally and candidly along with the ceremony. After the ceremony is over, we ask that you make ample time for photographs, generally allowing at least an hour, depending on factors such as travel time (If you'd like to go to a park or a scenic spot for photos) and number of people involved (Have a big family? We'll need more time for photos!). After the photo session is done, we will all move to the reception venue, where we'll get more pictures, all the way up until the end of the evening!
We want our photos to be taken in a special place! Is that okay?
Absolutely! Just let us know, and make sure that you've allocated enough time to get there and take the pictures. We really will go just about anywhere! For our first wedding for instance, we even traveled to a hospital to take pictures with the bride's grandma, who was unable to attend the ceremony or reception in person. Going somewhere new and unique to take photographs is not only okay to do, it's encouraged! We love going new places, and being able to shoot photographs in different scenarios. Keep this in mind; your photographs are heavily influenced by your environment. Ask us to accompany you to an interesting place, and your photographs will be that much more amazing in the end.
Do you take photos of other events, such as bridal showers and rehearsal dinners?
We sure do! Rehearsal dinner and/or bridal shower coverage can be added via our Nuli|On-The-Spot custom service, which you can request a quote for by contacting us at our Contact Page.
Once the big day is over with and our photos have been taken, what will happen next?
Once the photos are all taken, the real work begins! From a typical wedding, I (Brandon) will have somewhere over 2500 photos to work through. I take them all, order them as best as I can, and then begin work on editing them to make them TRULY shine. This process takes generally around 3 weeks, although I strive to be as quick as possible about this. I don't want to keep you waiting, after all! Once I have finished the preliminary editing, I will contact you either via email or phone (Your preferred method), and will set up a meeting (A comfortable setting such as your home would be best!). This meeting, I will set up a laptop and allow you to view every single one of your photos. Here, you will choose which photos you would like to have printed, according to the package you chose. You can get whatever you like printed, as many copies as your package allows for, in whatever size fits your fancy! (I offer wallet-sized photos, 4×6, 5×7, and 8×10 for these photographs) After this consultation, I go to work doing the actual printing of the photographs; this is entirely done by me, not by some print shop. The printing process, depending on the number of photos being printed, takes about 1.5 weeks. Afterwards, I will let you know your photographs are ready, and will arrange to have them dropped off directly to you!
When and how will I be paying for the photography services?
The first payment will be within a week of the consultation, and will be a deposit of $300. This deposit can be paid via money order or check (Written out to "Brandon Garner"), credit card, debit card, cash, or PayPal. This deposit will be deducted from the total amount owed. As for the rest owed? This will be handled on the second consultation meeting, where you get to pick out which photographs you will like printed. This second consultation meeting will generally take place 2 to 3 weeks after your wedding day. We are very flexible, and if you would like to pay some on the day of the second consultation, and some on the day we deliver your photographs, that is perfectly okay. Just let us know what would work best for you.
Do you take debit or credit cards?
Yes, we do! We currently accept Visa, MasterCard, Discover, and American Express via our handy Square card reader, which we can handle either in person or over the phone. For credit and debit card payments, there will be a 3% extra processing charge. If you'd like to write a check (which tends to be easier), please write it out to "Brandon Garner".
I want to create a custom package! How do I go about doing this?
Simple! Just email us asking for the custom package, and let us know what you'd like! We'll work with you to get your custom package built.
I have ideas for photos I'd like you guys to take at my ceremony! Do you take requests?
Of course! The most important part of wedding photography is making sure that you get exactly what you want to see out of your big day. If that means you'd like us to try and emulate wedding photographs that you find elsewhere in a book or on the internet, just show us what you'd like and we will do our best to stage something similar.
What's the deal with the "Matte" or "Lustre" options in the photo packages?
When it comes to getting your wedding photographs printed so that they can be put into a photo album, you have two options. First is the Matte Photo Paper option, which is flat and reflects very little light; there isn't much of a sheen on the paper itself. This is the default option, as this kind of photo paper is actually less expensive for me to work with. The Glossy, or Lustre Photo Paper is an upgraded option that will give a beautiful shine to your wedding photographs. This photo paper is more expensive, and thus, comes at a bit of a higher price.
Do you have a videographer, or do you yourselves shoot video?
No, we do not. Videography requires special equipment that we simply do not have. Plus, the time spent taking video is time better spent getting you some great wedding photos! However, for special moments such as the first kiss, the first dance, etc I have been known to create "flipbook videos" of these events, using dozens of photographs strung together into a video file, that is then included on your photo DVD.
Do I retain copyrights of the photographs resulting from hiring you?
Both of us do. I open up the copyrights and allow you to make prints on your own if you please, wherever you choose to do so, via your included Digital Archives disc. However, I also retain the right to use the photographs taken from your event for whatever purpose I deem fit. Usually, that means that if there's something from your session that I really thought turned out stunning, it may appear here on this website or on our business cards or something of the like.
How do you pronounce "Nulion", and where did that name come from?
I get this one a lot actually! It's pronounced "Newly-on". I (Brandon) made the name quite awhile ago while trying to come up with an original name for a character on a video game, and since you don't see any other Nulions online, felt it'd be good for the name of my photography business!