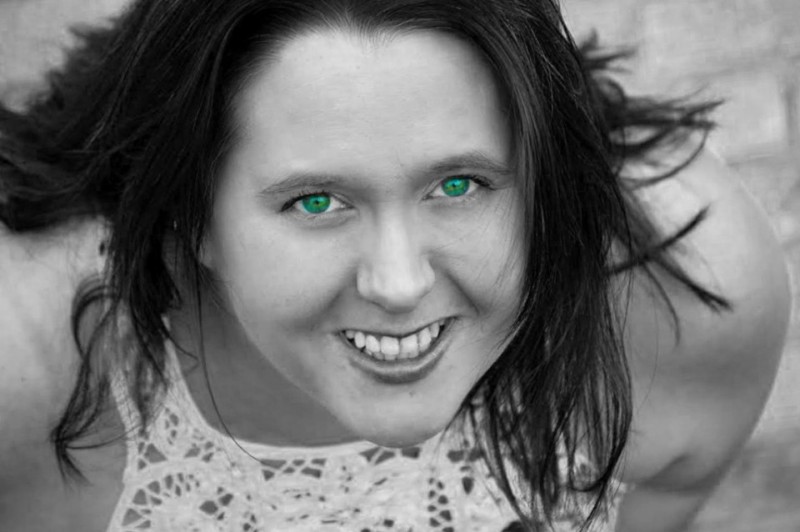 Hello! I would like to introduce myself. My name is Shannon Marie Kowalski, Brandon's assistant photographer and planner. Brandon and I just happen to make the perfect pair.
Growing up, I lived on 25 acres of land with my nana, pappy and my parents. Living on a large amount of land and having no siblings, my imagination would run wild.  It was all too tempting to take what I saw, and turn it into beauty, whether it was new, old, or just a piece of nature. Back then nature was my best friend along with all the animals around me. My mother was taking photography classes and I would do all kinds of poses for her.  One day my mom and I were outside and we had found a nest of wild canary birds. The mom was pushing the baby birds out of the nest. One little bird in particular had a hard time learning how to fly. So, I picked the baby bird up, held it in my hand, and my mom took a picture. As I raised my hand I bounced it a little, trying to help the baby bird to fly. In that moment, that baby bird flew out my hand and my mom caught that image. This moment, thanks to my mother, is the start of my career.
Years later I started taking all sorts of pictures. Many of family members and nature. In high school, I took photography for three years. That's were I met Brandon and from that point we have worked well together. Brandon and I went from pin hole cameras made of oatmeal boxes and cheese puff cans to a 35 mm film camera, and now to digital with editing. We have traveled a long way together. After high school I went and came to be a pharmacy technician; even though I had a career there, my love for photography never died.
I started taking engagement photos for friends and family. I have a eye for portraits, especially. I love to try taking a photo that tells a story. I bring the laughter out of people, and the joy that we share with our loved ones. My mother since then has passed away, but her love for photography follows me wherever I go. She is my hero, and the person who showed me how to start taking pictures and bring them to life.
So let us be your best friend on your special day with your family, your new born baby, your new partner in marriage, and beyond. As I tell all the brides, "Trust us. We are your best friend today!"